---
DENTISTS
---
Kevin M. Brown, DMD
Dentist in Ayer, MA
Kevin M. Brown, DMD and Associates
Dr. Kevin Brown graduated from Boston College with a degree in Biology and Psychology. He then completed his Doctor of Medical Dentistry Degree at Tufts School of Dental Medicine .
Dr. Brown is dedicated to providing exceptional dental care to all his patients. He focuses on the individual needs and unique concerns of each patient. Dr. Brown treats each patient with integrity, respect, and kindness. He has a strong personal commitment to his work and to his patients. Dr. Brown is also committed to staying up to date with the latest techniques and technologies by taking continuing education classes regularly. Dr. Brown is a member of the American Dental Association , Massachusetts Dental Society , and Wachusett Dental Society.
---
Erin Deedy-Lee, DMD
Dentist in Ayer, MA
Kevin M. Brown, DMD and Associates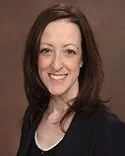 Dr. Erin Deedy – Lee is a gentle, caring dentist who is a careful listener and will explain beforehand what treatment is best for your individual needs. She received her undergraduate degree from Boston University and her Doctorate in Dental Medicine from Temple University in Philadelphia . Dr. Deedy-Lee looks forward to meeting all the general and pediatric dental needs of her patients.
---
Mahshid Bahadoran, DDS, DMSc - Orthodontist -Board Certified
Dentist in Ayer, MA
Kevin M. Brown, DMD and Associates
Dr. Bahadoran completed her Doctor of Medical Science (DMSc) in Orthodontics specialty at the Harvard School of Dental Medicine . She earned her Bachelor of Science (BS) in Biology and Doctor of Dental Surgery (DDS) with Distinction from the University of North Carolina at Chapel Hill .
---
Kevin A. Guze, DMD, DMSc - Periodontist -Board Certified
Dentist in Ayer, MA
Kevin M. Brown, DMD and Associates
Kevin Guze, D.M.D., D.Med.Sc., FRCD(C), FICOI, is a board certified periodontist that is dedicated to comprehensive periodontal care, including consultation and diagnosis , implant dentistry , and periodontal therapy . He holds a Faculty appointment in the Department of Oral Medicine, Infection & Immunity at the Harvard School of Dental Medicine . Dr. Guze graduated from the University of British Columbia school of Dental Medicine, and from a General practice residency at Vancouver general hospital. Dr. Guze then practiced general Dentistry in Vancouver for 12 years. He continued his Post- graduate studies at the Harvard School of Dental Medicine and received his Certificate in Periodontology and Doctor of Medical Science in Oral Biology. He has also completed his Masters studies at Oxford University, UK in Therapeutic research. He continues to carry out clinical trials to move inventions from the lab to the patient. He is a Diplomat of the American Board of Periodontology, Fellow of the International congress of Oral Implantology and Fellow of the Royal College of Dentists. Dr. Guze lectures nationally and internationally.
---